If you are a frequent traveller, you soon realize that flights get delayed ever so often and there are dozens of little reasons for these flight delays. Now when you add to this the implementation of COVID-19 protocols, and you have a veritable array of factors that could delay your trip, or even cancel them altogether.
Guest author Daniel Bennet discusses what you can do when your flight gets delayed.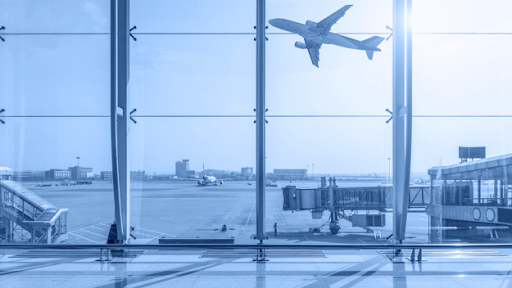 Flight Delays
Most of the flight delays tend to be for a few hours. However, in some cases, a full day of travel can be blotted out due to extreme weather or public safety considerations. Knowing what to do if flight is delayed as a whole at the airport can help you get back on your feet sooner.
Now just because delays are sometimes outside the control of airlines doesn't mean that you have no recourse when they occur. It is always important to know your rights and recoup some of the losses you might have had due to your delayed or canceled flights.
In this article, we take a look at five things you have to keep in mind and consider the next time you run into a spot of trouble with airport delay.
Act Decisively
We all know the feeling of shock once we learn our flight has been delayed or cancelled. Everyone has heard stories of friends or family members missing important occasions due to a snag at the airport, but when it happens to us, there is always a bit of shock hearing that our well-laid travel plans are about to be waylaid.
Whatever you plan on doing, the most important thing is to get over any shock and act decisively. Don't let the 'my flight got delayed' situation overwhelm you no matter what.
A lot of people, who find out that their flight is delayed, just decide to stay idle and wait it out. But this is the wrong way to go about it – there are several productive things you can do while waiting at the airport. Whatever route you choose to go, the most important part is to do so quickly and decisively.
Get Help from Experts
If you arranged for your trip with a travel advisor, a tourist booking company, or an app, there is always a way for you to speak to someone who knows what to do in such cases. Call them as soon as you know that your flight has been delayed or cancelled, preferably while on the line to speak to an airline representative.
Keep Abreast of Flight Notifications
Many travellers still have to ask "How to check if my flight is delayed?" This is not surprising, given how many airline companies do not like to publicize upcoming delays unless they are absolutely sure.
There really is no surefire way of knowing as a passenger, but a good way to indicate potential risks for delays is by watching for updates through your airline's native app, or a third-party app with flight tracking functions, such as TripIt Pro, Flight Aware, or Flight Tracker.
Watch out for delays of at least 30 minutes or longer, even on flights other than your own, as these can have cascading effects on airline scheduling.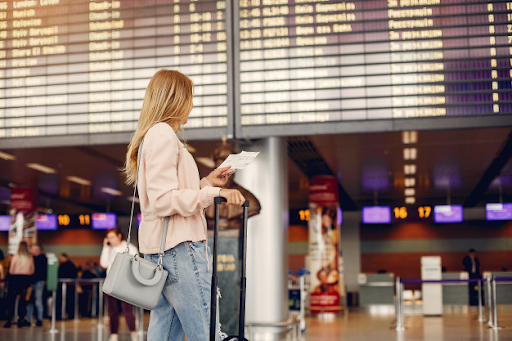 Consider a Refund
Most travellers are dead-set at reaching their destination, but it is always good to consider all your options, knowing when it is best to cut your losses and try again another day.
Airlines generally offer good deals to rebook your tickets when the delay is their fault. However, some airlines like to split hairs and put the responsibility on you, offering you a bad rebooking deal.
It is important not to feel obliged to accept such terms. According to the Department of Transportation, should you choose not to rebook your trip, it is the airline's responsibility to offer you a full refund. In some select cases, you may even be entitled to a refund for delayed flights.
Use your refunded fare to rebook at your own convenience.
Conclusion:
Stay cool at all times and don't forget to treat customer support staff politely. This is a great rule to follow not just in airports, but in life in general. By being polite to them, you help them do the best they can in finding solutions to your problem. So the next time you get delayed due to a flight delay, we hope you use some of these tips to make things better.