For providing your work more professional and make it more appreciable you need some editing software. But finding one of them who is reliable and enough features to make your video and photo editing work easy and best is difficult. To simplify this difficulty and giving you the best experience with editing software, we are here with the collection of Top 5 Best videos and photo editing software.
Which makes your work more professional and appreciable. You can select any one of the below software for your work.
Awesome Photo & Video Editing Software for Mac, window, android & IOS device
Best editing software for videos and photos are: –
Read… Best Free Video Editing Software Without Watermark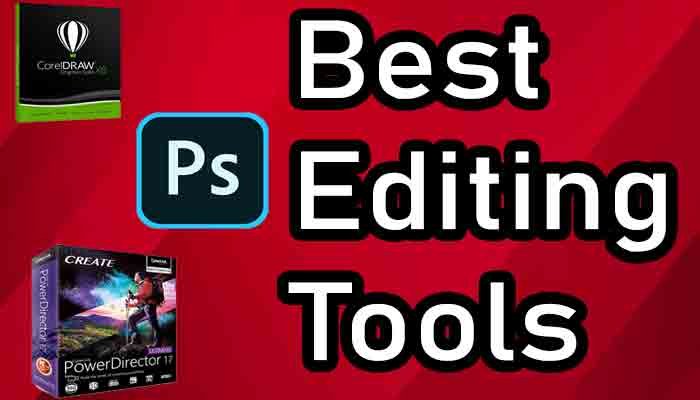 Adobe premiere for CC: – when we talk about the best video editing software for Windows and Mac, Adobe Premiere for CC is considered in the first place. Because the key feature which you get from it is appreciable and perfect to make your work more professional and good looking. Some great key features which you get in Adobe Premiere for cc is it is available for both Windows and Mac platform which make it easier to use everywhere. You can also do 3D and multi-cam editing with the software. Even you get unlimited video tracks with the free trial version. It is a perfectly suitable editing software for a professional and intermediate video editor.
Final Cut Pro X: – when it comes to you looking for video editing software for Mac devices. Final Cut Pro X is always on the top. With specialized and professional features for Mac devices, Final Cut Pro X makes your work more professional and authentic. It gives you multi-cam editing and intelligent color balancing features. Even with it, you get unlimited video track and 30 days of trial time. This tool can be considered as the best video editing software for professional peoples who use Mac devices for their purpose. This tool can be expensive for some people but buying it is worth. You have to pay $299 if you want this video editing tool.
Adobe Premiere Elements: – this tool is considered as the all-rounder solution for video editing. Which is perfect for beginner and intermediate video editors. The demand for Adobe Premiere elements 2019 is at its peak. Because of it all rounded features. Like it is suitable for both Windows and Mac devices. It offers you video stabilization, face detection, and motion tracking features. With unlimited video track and trial period also. The best thing which you can consider in this tool is it easy to use interface and features. But it is not powerful enough to complete other expensive tools for video editing but still, it is best for beginner and intermediate users.
Adobe Premium Rush: – if you are looking for phone best 4K video editing software for your Android and IOS device. Adobe premium rush offers you 4k video support with in-app motion graphics which make it the king of video editing software for android. Even you get a free started plan with this. This makes your work done everything on the mobile phone and in excellent quality.
KineMaster: – For getting the benefit of using mobile for video editing, you can use Kinemaster. This app is wonderfully designed to serve the best performance for video editing purposes in mobile phones. The key feature of Kinemaster is very unique and impressive which is the instant preview with smart effect. Even you don't need to pay any amount for using this editing app. On considering its performance it is best for beginner and professional uses. Which gives you the best amount of features and specifications.